Overcoming transition barriers and avoiding negative impact for vulnerable population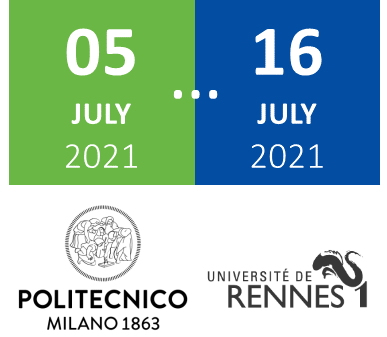 The Summer School, organized by Politecnico di Milano, in Italy, and the University of Rennes 1, in France will be held online from July 5th to 16th, 2021.
Due to the current context of health crisis, and to allow students to participate in a summer school in this difficult period, the EIT Urban Mobility Summer School 2021 will take place online.
During two weeks, participants interested by innovation, data and cities issues topics will be immersed in an innovative project in a collective and concrete way in the emerging field of urban mobility, in strong connection with companies as business case providers.
Their goal: Overcoming transition barriers and avoiding negative impact for vulnerable population
The Summer School is a unique collective adventure blending social events, summer activities and hard work in a lively context with coaches, lecturers and international reputation keynote speakers:
Pr. Carlos Moreno, Associate Professor at the Paris IAE – Panthéon Sorbonne University in France, and also co-founder and scientific director of the ETI Chair «Entrepreneurship – Territory – Innovation»
Ing. Renato Mazzoncini, CEO for A2A (Italy), formerly CEO for Ferrovie dello Stato and for other transportation and public service companies in Italy. He is also professor of «Mobility – Infrastructures and Services» at Politecnico di Milano
Dr. Nadina Galle, Researcher in Ecological Engineering in UCD Spatial Dynamics Lab in Dublin with MIT Senseable city lab. She works on the Connecting Nature project
This is just a short introduction to our awesome program!
For more information: ie-summerschool@univ-rennes1.fr
---
Pedagogical Information and Daily Schedule for both weeks
From Monday to Thursday – from 9:00 to 12:00 and from 13:30 to 16:30 (detailed program coming soon)
You will work together on a business development process related to a socially relevant theme. The objective is to foster a community of students coming from different universities and create interaction between you and other companies and start-ups.
During these two weeks, you will work in teams on concrete projects. A significant part of the programme will be dedicated to team building, enhancing entrepreneurial spirit, setting business and start-up finance basis, and pitch coaching.
Topics will be introduced through:
Business cases presentations
Workshops with 4 different coaches
Keynote speakers and high-level conferences
Experts from the mobility sector
Weekend in Rennes for Master School Students of EIT Urban Mobility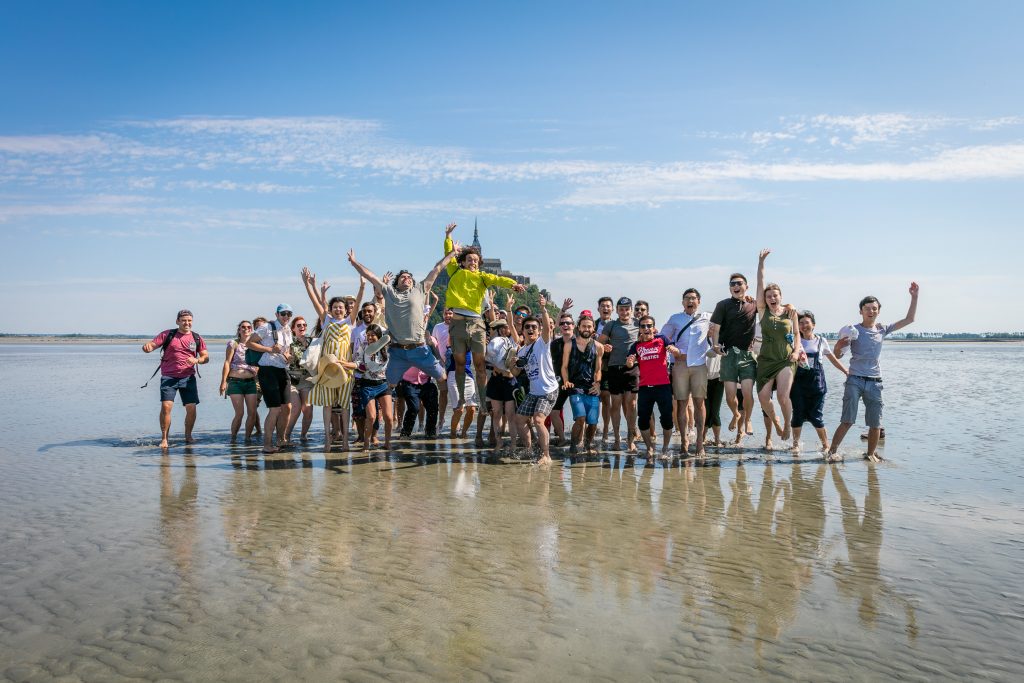 For the EIT Urban Mobility Master School students, the Summer School will be followed by a face-to-face weekend in Rennes (October 28th to 31st, 2021) with final pitches of the students' projects and a closing celebration, including a gala dinner and a tourist trip.
Arrival on Thursday, October 28th
October 29th: Day of work, final pitches in front of jury and farewell night
October 30th: All day in Brittany coast
Departure on Sunday, October 31st or Monday, November 1st
Expected Audience
The Summer School is intended for transportation professionals, transport and traffic engineers, educators, and students in their master's or doctoral studies, besides the EIT Urban Mobility Master School students.
Technical Information
The Summer School will be held online. Participants are supposed to ensure access to good internet connection for video calls and good computer equipment for using online tools. To attend all activities, we will use Zoom system and Moodle. Client software for Linux must be installed for Zoom use. Access to the Moodle does not require any installation. Please make sure to have the appropriate device and browser to be able to connect you without any difficulty.
---
Organisers
Nicoletta Di Blas – Associate Professor in Special Pedagogy at Politecnico di Milano
Federico Schiepatti – Postdoctoral research fellow at Politecnico di Milano
Alvaro Piña Stranger – Manager of EIT Urban Mobility at the University of Rennes 1
Stéphanie Gauvain – Admin officer of EIT Urban Mobility at the University of Rennes 1
German Varas Espinoza – Innovation and Education Analyst
Mélanie Lebreton – Events Assistant
Contact Details
For any information about this Summer School: ie-summerschool@univ-rennes1.fr
---
Highlights from the Summer School
Keynote Renato Mazzoncini (A2A, Italy) on Future Mobility